Naturally… One can rightfully expect more content will be coming on the subject of the World Clock Synthesis… very soon.
The actual World Clock Synthesis poster has been printed on heavy 80lb cover stock, and measures 36″x 22″ in size. Incorporating digitally enhanced colors, while also making extensive use of silver and gold metallic inks, this poster offers a beautiful, quality metaphysical reference piece of lasting value. In the mean time, here is a smaller reproduction of the poster suitable for viewing over the internet: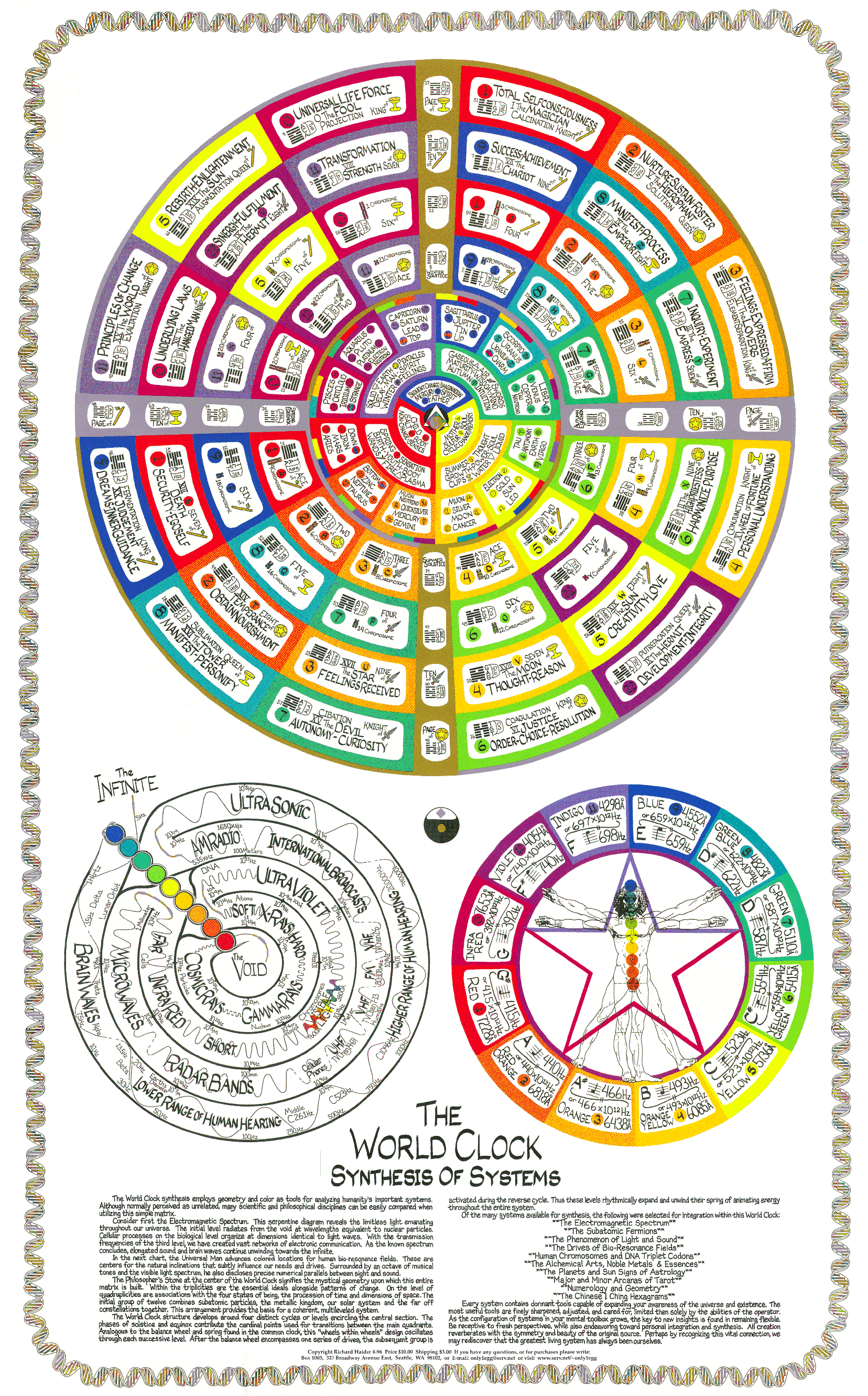 Do you really enjoy the instant gratification that comes with purchasing via PayPal… Then you can now order the World Clock Synthesis poster quickly and securely through their online service.
So if you wish to place an order, just click the below PayPal button to purchase a copy of the poster for only $9.95! If you wish to purchase a poster, but live in Canada, or some other foreign county, please contact via email regarding any additional shipping costs. After you have placed an order, a new poster will promptly be sent out via US First Class Mail, and should be in your hands within just a couple of days.
So go ahead then…. Purchase Your Own Copy of the World Clock Synthesis Poster Today!